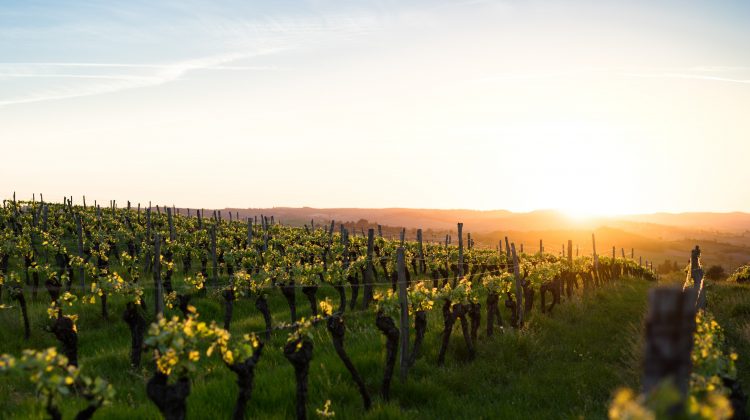 6 Marketing Trends and Developments in 2019
Instagram users pass 1 billion
In 2019, Instagram is set to become an even bigger focus for social media marketers, with an increasing number of brands and businesses looking to tap into the rapid growth of the image-focused social platform.
But Instagram isn't for all businesses, with 90% of Instagram users under 35 it might not be a social media platform for your target audience.
You may have heard of IGTV. If you haven't, it's Instagram's new development to creating the next generation of video and it's becoming big!
Instagram quotes…"Longer vertical video on Instagram makes it even easier to get closer to your audience and be discovered by new people."
Find out more
Live Video
While video is a valuable tool, one of the fastest successes in digital marketing in 2019 is the use of live video.
Video marketing is an interactive way to deliver your brand's message, showcase your brands personality and grab the attention of consumers. It can help in increasing engagement across many social media channels.
Facebook users spend 3x more time watching a live video, compared to pre-recorded videos, so if your audience are Facebook users you might want to consider spending time posting video on this platform. What's also worth noting here is the biggest age group of users on Facebook are now the over 55's.
LinkedIn say that video is the fastest-growing format on its platform alongside original written work, shared news and other content. In February 2019 it launched live video, giving people and organisations the ability to broadcast real-time video to select groups, or to the LinkedIn community. Launching in beta first in the U.S we hope to see this feature become available to UK users very soon.
FYI – You can create videos for Instagram, LinkedIn, Facebook, YouTube or even your own website.
Vlogs
A video blog or video log, usually shortened to vlog, is a form of blog using video. It's one of the most popular forms of online video content today – especially on YouTube.
If you're looking to beef up your social media presence, there's nothing quite like a video that gets people's attention and showcases your brand.
In order to create a vlog, all you need is a video camera, an Internet connection, and a good idea!
Email Marketing
A combination of automation and personalisation are key to email marketing campaigns in 2019, generic emails are not as effective as they once were.
Businesses should now be looking at triggered emails that send when someone browses a product for example and then a follow up personalised email with an offer can be very effective.
You may or may not have heard of an email sales funnel – it's a productive process to win new business and also keep existing customers engaged. An email sales funnel is a series of emails arranged together with the aim to –
Nurture a relationship with an email subscriber
Educate a potential customer on the benefits of a service or product
Nudge them to make a purchase decision.
You can do the above successfully using a marketing automation tool and many email marketing tools like Mailchimp can help manage these processes and workflows.
You can even "tag" contacts based on actions they take (or don't take) on your website based on which type of lead magnet they opt-in to.
As an example, you can place customers into different email follow-up "buckets" based on which lead magnet they opted into.
Some businesses have seen email subscriber engagement increase by over 200% from implementing a sophisticated email sales funnel.
Email marketing is also often used successfully in businesses as a final motivation to buy a product or service, especially when combined with marketing via other channels, like social media and direct mail.
It's all about integrating email with content marketing at the right time in the customer journey across omnichannel touchpoints.
Voice Search
As technology evolves to a simpler way of finding information, voice search has certainly become the way to search, shop and discover new things. Siri, Google, Alexa and several other smart devices are leading the way to changing google search results when used.
Voice searches are very different from typing in a query search into Google and quite often come up with different results so what does this mean for businesses in 2019?
Business need to become more digitally savvy when optimising their websites to increase their SEO for voice searches, especially as text-based searches display one page of results at a time and voice searches may only give one or two choices.
It's going to be one area of digital marketing that can't be ignored because people are relying on it now more than ever.
Artificial Intelligence and Machine Learning
AI technology is a hot topic in marketing right now, but AI is a broad term covering a wide range of different technologies.
To put it simply, AI is a method of leveraging customer data and AI concepts like machine learning to anticipate your customer's next move and improve the customer journey.
AI is also now being used widely by smaller businesses, Smart Insights report, "The use of Artificial Intelligence was once thought of as a marketing technology that only larger businesses could use, but today, now even smaller businesses can apply publicly available algorithms or off the shelf machine learning services to generate useful insights and create prediction models based on their customer's behaviours."
If you'd like to discuss any of these Marketing developments and how to grow your business in 2019 please get in touch.
Sign up to receive some great marketing tips